Psychotherapy - It's your path - with support.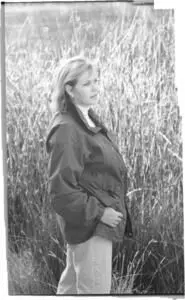 Psychotherapy -

It's Your Path - with support.
THIS IS YOUR LIFE. CAN IT BE BETTER?
I'm a SOLUTIONS Focused Therapist for you.
Dealing with difficult, situations, people & life events?
Contact me now for solutions.
Are you as happy as you want to be?
Is your life working out the way you want and expected it to?
Can't remember the last time you were really happy and feeling peaceful inside?
If not, please read below.
Who? - I work with adults and adolescents. Nearly everyone can benefit from some direct, professional support at various times in their lives when an issue interferes with enjoying a great life and satisfying relationships. Lack of support interferes with clarity, problem solving and achieving what you want your life to be - and so many people today do not have enough support. I help people suffering from anxiety, depression, memory loss, relationship issues, addiction, coping, stress, panic attacks, low self-esteem, grief and loss, and much more.
However, therapy isn't just for people with a problem, who are depressed or anxious. Therapy is an important tool to improve your life, your happiness, relationships, your well-being, self-awareness and helps you change habits or establish new healthier ones. Therapy provides a quiet time just for you, with an objective professional here just for you to help with giving perspective, which is easy to lose in crisis or stress. You can express your stress and feelings safely, when it may be difficult to do with loved ones or others, coming to better understand your own feelings, patterns and behaviors

I also work with people in transition and negotiating change using Evidence Based theory and practices.

individuals
ACA's (Adult Children of Alcoholics, including those whose parents had anger, drug or narcissistic issues)
persons suffering from addiction to substances, drugs or alcohol
stress disorders, trauma, PTSD sufferers, memory loss, Grief and Loss
people wanting to increase self-esteem and inner peace
engineers and those in the tech industry
medical doctors and other clinicians, executives and attorneys
individuals wanting to be happier
athletes
artists, writers and creative persons
individuals wanting greater organization/planning, peace and happiness, and better relationships.
My licensing for Psychotherapy and Behavioral Therapy is for California residents only. I am a California Licensed Marriage and Family Therapist (51746), Psychotherapist, Behavioral Therapist, Masters Level Registered Addition Specialist (RAS), Certified Addiction Treatment Counselor Level IV (CATC IV, the highest level), a certified Clinical Hypnotherapist (ChT for medical treatment support only), and a certified Cinematic Therapist.

What? - As a Solutions Focused clinician, my goal is to help you lead a happy life - your way, on your terms.
How? - While we can't change difficult situations of the past, we can work together to better understand and resolve current challenges in your life. By applying complementary therapy approaches and techniques, we unearth long-standing behavior patterns or negative perceptions that may be holding you back. Not just talk...we are looking for solutions that suit you. I use Evidence Based Medicine which means utilizing theories proven by research to be effective such as: Solutions Focused, CBT (Cognitive Behavioral Therapy), Narrative, Person-Centered.

When? - Appointment availability times are flexible with some evening and occasional weekends available.
Where? - 100 Shoreline Highway, Bldg. B, Mill Valley, CA 94941. Serving online to San Francisco, San Rafael, Novato, and throughout California!
What Cost? Please see pricing page on this website.
Also, Online Therapy available.
Emotional Support Therapy Animal occasionally available upon request.
I do not work with Borderline individuals as it is not an area I specialize in.