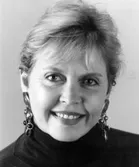 Welcome. I believe people benefit from support sometimes, clinical assistance occasionally - but always deserve a professional who really cares about helping to produce positive outcomes.
Results, Not Just Talk - I believe in solving problems in a timely fashion with Evidence Based theory and practices. I am a results oriented California Licensed Marriage and Family Therapist, a Psychotherapist and also an Addiction Specialist with working with individuals, business executives, adolescents online or in my office in Mill Valley, California, serving the Greater Bay Area and throughout California.
What's in it for you and how can you address your needs?
Support, respect, compassion and unconditional positive regard are essential to growth and happiness, so I always bring those values into my work with you.
We work collaboratively. I can guide you in the process of exploring the issues that are important to you and work to support you in bringing healing to the parts of you that may have been thwarted, wounded or unsupported. We can draw on and enhance the parts of you that are strong, compassionate, and wise.
You need support and safety. I work to create an emotionally safe, supportive space to discuss what is concerning you. Our work may include problem solving, support and/or in-depth exploration. I assist you in identifying, expressing and being present with your feelings and I support you in increasing your capacity to identify and express your emotions and needs. Part of our work may include identifying and exploring the roots of negative thoughts or beliefs you hold, about yourself and the world, that block you from living the life you want as freely as you want.
With a number of years experience as a therapist, utilizing numerous theoretical frameworks (such as Existential Therapy, Family Systems Therapy, Dialectical, and Cognitive Behavior Therapy and especially Brief Therapy, Narrative Therapy, and Solution-Focused Therapy), I've found the most successful outcomes often incorporate parts and styles of different systems as therapy progresses in order to achieve the best results for your situation and personality.

Many people may be hesitant to discuss their concerns with someone they know little about. This is understandable. I have many years experience with individual therapy, worked in low income and luxury inpatient and outpatient addiction clinics and spent decades as a highly successful, high producing business owner. This broad range of therapeutic and business experience gives me a background and insight that have proven valuable for many.

Education and Certifications:
California Licensed Marriage and Family Therapist
Masters Level Registered Addiction Specialist (MRAS)
John F. Kennedy University, Masters Counseling Psychology
Counseling Psychology Certified Cinematic Therapist
Reiki certified, Master Level
Certified Clinical Hypnotherapist (clinical/medical issues only)
CATC Level IV, Certified Addiction Treatment Counselor, highest level achievable
University of San Francisco, BA, Applied Economics
Therapy: I am a frequent speaker, lecturer and trainer for business, community groups and clinicians, and a prolific writer of psychology, addiction and better living articles for publication. I look forward to supporting you.
Business:
For two decades I enjoyed owning large, successful lending and real estate companies and also local pizzerias. I have an Applied Economics degree from University of San Francisco and understand the pressures of business survival and success strategies to achieve solid, high performance in highly competitive fields.
Community:
I have enjoyed many years of serving my community, headed and served on various charitable and political organizations and have been elected many times to local political offices.